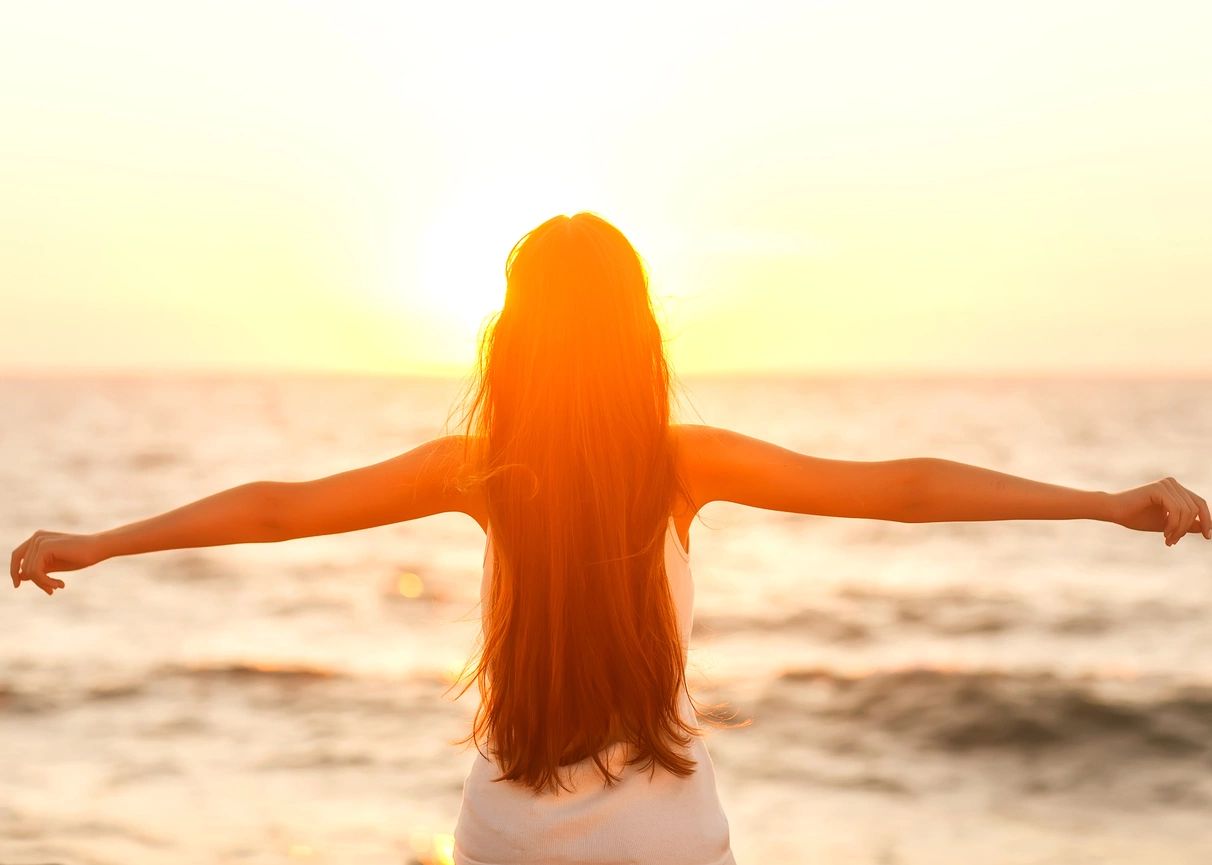 Teri's vision for the Healing Place Podcast is one of hope and healing. Her mission is to help listeners connect with guests on a heart and soul level. As both producer and host, she conducts the interviews as a conversation between friends, filled with informative discussions, laughter, and guidance for listeners. These on-air conversations are abounding with inspiring people living motivational experiences.
Listen Right Here, Right Now!
Episode 222: Happy New Year 2022!
Episode 223: I'm back! Living the #nevergiveup philosophy
Episode 224: Nate Rifkin - Daoism and Using the Standing Meditation for Healing
Episode 225: Alex Boianghu – Psycho-Spiritual Growth Via Somatic Therapy for Your Healing Journey
Episode 226: Shawn Harper - Former NFL Football Player and WINologist Shares His Winning Philosophies
Episode 227: Dr. Jess Bell - Energetic Osteopathy for Your Healing Journey
Episode 228: Dr. Debi Silber - Post Betrayal Syndrome: the 5 Stages from Betrayal to Breakthrough
Episode 229: Meditation for Healing Love
Episode 230: Laura Formentini - A Mother's Grief: How Love in Action Heals the Heart
Episode 231: David Richman - Transformation Expert: Inspiring Deeper Human Connection Through Life-Changing Stories
Episode 232: Dr. Stephen Porges - Polyvagal-Informed Approaches to Healing
Episode 233: Kat Lee - The Role of Insecure Attachment Patterns in Relationships; & the Gift of the Sacred Pause
Episode 234: Melanie Ryan - Utilizing the Golden Shadow Method as a Healing Tool
Episode 235: David Contorno - Healthcare Reform: Understanding Rising Healthcare Costs with a Focus on Mental Health
Episode 236: Pauline Nguyen - The Gifts of a Spiritual Entrepreneur for Transforming Your Life
Episode 237: Stephanie Wray - The Benefits of Using Expressive Arts Along Your Mental Health Journey
Episode 238: Dr. Patricia Boulogne - Overcoming Being Sick, Fat, and Tired with Mindset Mastery & Wellness Initiatives
Episode 239: Dr. Nancy Stella - Using the Courageous Brain Process to Free Yourself from Fear Traps
Episode 240: Dr. Lotte Valentin - Intuitive Medicine and Ancestral Healing
Episode 241: Dave Combs - The Healing Journey of Rachel's Song
Episode 242: Michele Benyo – Good Grief Parenting: 4 Keys to Help Young Children Heal from Grief
Episode 243: Holly Copeland - How Biofield Tuning Can Awaken Your Healing Potential
Episode 244: Leigh Hearl - How to Break Your Silence, Shift Your Shame and Start to Heal
Episode 245: Genesis Amaris Kemp - Loss & Grief: How to Use the Power of Your Voice to Create Change Along Your Healing Journey
Episode 246: Abigail Moss – Mind Body Free: What is YOUR Unique Original Medicine?
Episode 247: Michael André Ford - How to Meet Angels through Heart-Centered Practices
Episode 248: Diana Raab, PhD – Is There a Memoir in You? Discovering Healing Gifts as You Journal through Life's Challenges
Episode 249: Karen Hinton – Empowering Women in the Penis Politics Arena and Beyond
Episode 250: Kaity Rose Holsapple - Her Temple: A Sanctuary for Your Embodied Healing
Episode 251: Lauren Walker - How Energy Medicine Yoga Can Positively Shift Your Healing Journey
Episode 252: Kathleen Donnelly Israel – Gifts of Wisdom from a Journey on the Camino
Episode 253: David Maulsby - The Hope-filled Road to Recovery for Our Wounded Veterans
Episode 254: Luis Mojica - Holistic Life Navigation: Self-Inquiry, Somatic Experiencing, and Nutrition for Healing
Episode 255: Teri Wellbrock - Recovery from Kidney Stone Lithotripsy and Ureteral Stent Placement
Episode 256: Susan Lax - Sacred Healing: The Gifts of a Spiritual Counselor in Guiding You from Adversity to Joy
Episode 257: Special Edition Episode: Kathy Curtis and Teri Wellbrock – Empowerment Healing: Do You Know Your Weak Gifts?
Episode 258: Latarsha Haughton - Are You Ready to Transform Your Pain into Purpose by Breaking Your Silence?
Episode 259: Dr. Fred Moss - How to Find Your True Voice and Healing Through Creativity
Episode 260: Dr. Erin McKee - Understanding Trauma Sensitivity and Using Mindfulness as a Healing Tool
Episode 261: Tracey Whittet – Transmosis Healing: an Integrated Energy Clearing Technique Designed to Bring You Back to Wholeness
Episode 262: Sherrie Barch - Heaven's Bell and Ring to Remember as Gifts for the Healing Journey
Episode 263: Healers of Hilton Head Series - Jeannie Kelley and Shannon Miller: Rolfing, Reiki, ScarWork, Craniosacral, & Oncology Massage
Episode 264: Healers of Hilton Head Series - Alli Barnes, PhD: Meditation, Yoga & Mindset Retreat on Hilton Head Island
Episode 265: Anna Ditchburn - World's Best Trauma Recovery & Life Optimization Coach
Episode 266: Healers of Hilton Head Series - Andrea Hattler Bramson: Full Spectrum Studio – Allowing Artists with Disabilities to Find Their Creative Voices
Episode 267: Meghan Judge – Trauma's Impact on Relationships: From Mean Girls and Suicidal Ideation to Triumph
Episode 268: Healers of Hilton Head series – Dr. Kelley Leblanc: Living as a Sensitive Being and What it Means for Your Healing Journey
Episode 269: Dr. Roseann – Calm Brain, Happy Family – Plus What Is Adult PANS?
Episode 270: Healers of Hilton Head series – Janet Young: How Can You Harmonize with Your True Self and Heal?
Episode 271: Chef Amber - Sexy Nourishing Food by Spiritually Led Chef, Host & Author
Episode 272: Rob Krecak – What is Technology Mindfulness?
Episode 273: Healers of Hilton Head Series - Beth Malone: Breast Cancer - Fear-Based vs. Faith-Based and Natural Healing Strategies
Episode 274: Holly Bertone - Guiding You from Living as a Grumpy Worrier to a Grateful Warrior
* The Healing Place Podcast is a sponsored project of Fractured Atlas, a non-profit arts service organization. Contributions for the charitable purposes of The Healing Place Podcast must be made payable to "Fractured Atlas" only and are tax-deductible to the extent permitted by law.
* AMAZON AFFILIATE
Teri Wellbrock and Unicorn Shadows are a participant in the Amazon Services LLC Associates Program, an affiliate advertising program designed to provide a means for sites to earn advertising fees by advertising and linking to Amazon.com. In other words, I make commission off of purchases made using any affiliate links on my site.