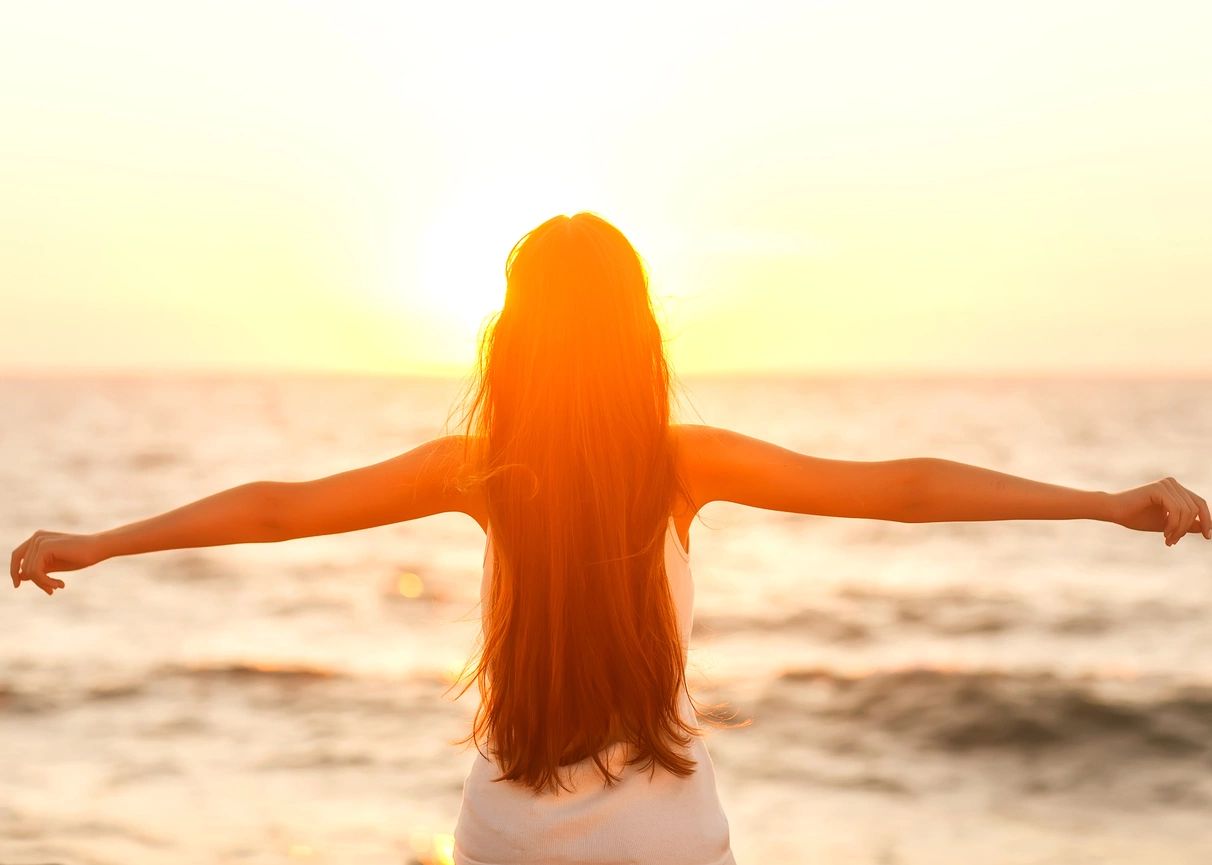 Teri's vision for the Healing Place Podcast is one of hope and healing. Her mission is to help listeners connect with guests on a heart and soul level. As both producer and host, she conducts the interviews as a conversation between friends, filled with informative discussions, laughter, and guidance for listeners. These on-air conversations are abounding with inspiring people living motivational experiences.
Listen Right Here, Right Now!
Episode 280: Healers of Hilton Head Series: Shembra – Healing Gifts of the Harmonic Egg: Utilizing Sound, Light, Color, and Sacred Geometry
Episode 281: Stephanie Sarazin - Honoring Your Truths Along the Ambiguous Grief Journey
Episode 282: Elaine Starling – Lessons of the Abundance Journey: Welcoming Divine Love through Giving and Receiving
Episode 283: Elliot Kallen – A Brighter Day: Guidance on Preventing Teen Suicides
Episode 284: Healers of Hilton Head Series: Laura Shofroth – The Miracle of You: Body and Mind Transformation through Holistic Healing and Wellness
Episode 285: Healers of Hilton Head Series: Candace Blair – Soul Fire Social and the Healing Gifts of Sacred Cacao Ceremonies and Kundalini Yoga
Episode 286: Mary Giuliani – It's Not About Food, Drugs, or Alcohol: It's About Healing Complex PTSD
Episode 287: Healers of Hilton Head Series: Amy Spadafora – An Understanding of Iridology, Herbology and Flower Essence for Your Healing Journey
Episode 288: Healers of Hilton Head Series: Lora Solomon – Wounds to Wisdom & Understanding the Intersection Between Trauma and the Physical Body
Episode 289: Healers of Hilton Head Series: Bob Lee – Empowering Lives with Heroes on Horseback
Episode 290: Healers of Hilton Head Series: Adam Sharon – Chinese Medicine and a Focus on Releasing the Binds of Trauma
Episode 291: Healers of Hilton Head Series: Terisha Tatter – The Healing Gifts of Pilates and Massage Therapy
Episode 292: Claire O'Leary – Empowered Voice Traveling Exhibit & Voices Heard E-Zine
Episode 293: Cendie Stanford and Jessie Graham – Why ACEs Matter and the Role of Reachers in Healing Trauma
Episode 294: Tashina King – Empowered to Greatness: Working to Transform, Empower, and Thrive Along Your Healing Journey
Episode 295: Danielle Bernock – Defining Church Hurt; Becoming a Victorious Soul; and Unconditional Love as a Healing Tool
Episode 296: Sarah K Grace – A Deep Conversation on the Power of Intuitive Healing
Episode 297: Victoria Rader – Are You Resistant to Surrendering and the Miracle of Empowerment?
Episode 298: Marjorie Turner Hollman – Finding Sacred Gifts Through the Liturgy of Easy Walks
Episode 299: Brigitte Cutshall – How to Move from Surviving to Thriving
Episode 300: Dawn Kohler – Divine Messages and the Role of a Master Level Executive Coach
Episode 301: Melanie Ryan, LCSW – A Discussion on Transmuting Triggers and the Secrets of the Golden Shadow
Episode 302: Heather Ivany – An Enlightening Walk with a Spiritual Mentor: Akashic Readings, Clair Abilities, and Meditation for Your Healing Journey
Episode 303: Magic Barclay – Wholistic Natural Health Australia Insights to Healing and Understanding PNEI Pathways
Episode 304: David Essel – Helping Two Million People a Day: The Empowering Mission of a Positive Thinking Leader
Episode 305: Joshua Cameron – How Unresolved Trauma is Causing Chronic Pain in Your Body & the Miracle Healing System
Episode 306: Kristen Blythe – The Four Prerequisites for Healing; and Releasing Inherited Ancestral Burdens 
Episode 307: Betsy Hill – Neuroeducator Discusses "Your Child Learns Differently, Now What?" 
Episode 308: Rachel Awes - An Art Playgroundist Guides Us on Scrumptious Self-Care 
Episode 309: Justin Frandson - Leading Expert in Athletic Performance Helps Us Understand the Health Impacts of Electromagnetic Fields 
Episode 310: Diane Petrella – Healing Emotional Eating for Trauma Survivors 
Episode 311: Tina Davidson – A Discussion on: Let Your Heart Be Broken – Life and Music from a Classical Composer 
Episode 313: Madeline Popelka – A Trauma Survivor's Insights on How You're Going to Be Okay 
Episode 314: What Does it Mean to be a Real Life Human Being as a Therapist? 
Episode 315: Tamara McClintock Greenberg - Understanding Complex PTSD 
Episode 316: Rosie McMahan - The Transformative Power of Reconciliation 
Episode 317: Geralyn Ritter - A Conversation on Recovering "Bone by Bone: A Memoir of Trauma and Healing" 
Episode 318: Special Edition - Skye Claire (pen name) - The Best Bedtime Stories for Stressed-Out Adults 
Episode 319: Marsha Vanwynsberghe - What is Radical Responsibility and What Does It Mean to Own Your Story? 
Episode 320: Antonia - What Happens When Fear Meets Love? 
Episode 321: SPECIAL EDITION: FB LIVE with Hilary Bilkis & Joy Hawk - Activation: What Is It and How Can It Help You Along Your Journey? 
* The Healing Place Podcast is a sponsored project of Fractured Atlas, a non-profit arts service organization. Contributions for the charitable purposes of The Healing Place Podcast must be made payable to "Fractured Atlas" only and are tax-deductible to the extent permitted by law.
* AMAZON AFFILIATE
Teri Wellbrock and Unicorn Shadows are a participant in the Amazon Services LLC Associates Program, an affiliate advertising program designed to provide a means for sites to earn advertising fees by advertising and linking to Amazon.com. In other words, I make commission off of purchases made using any affiliate links on my site.