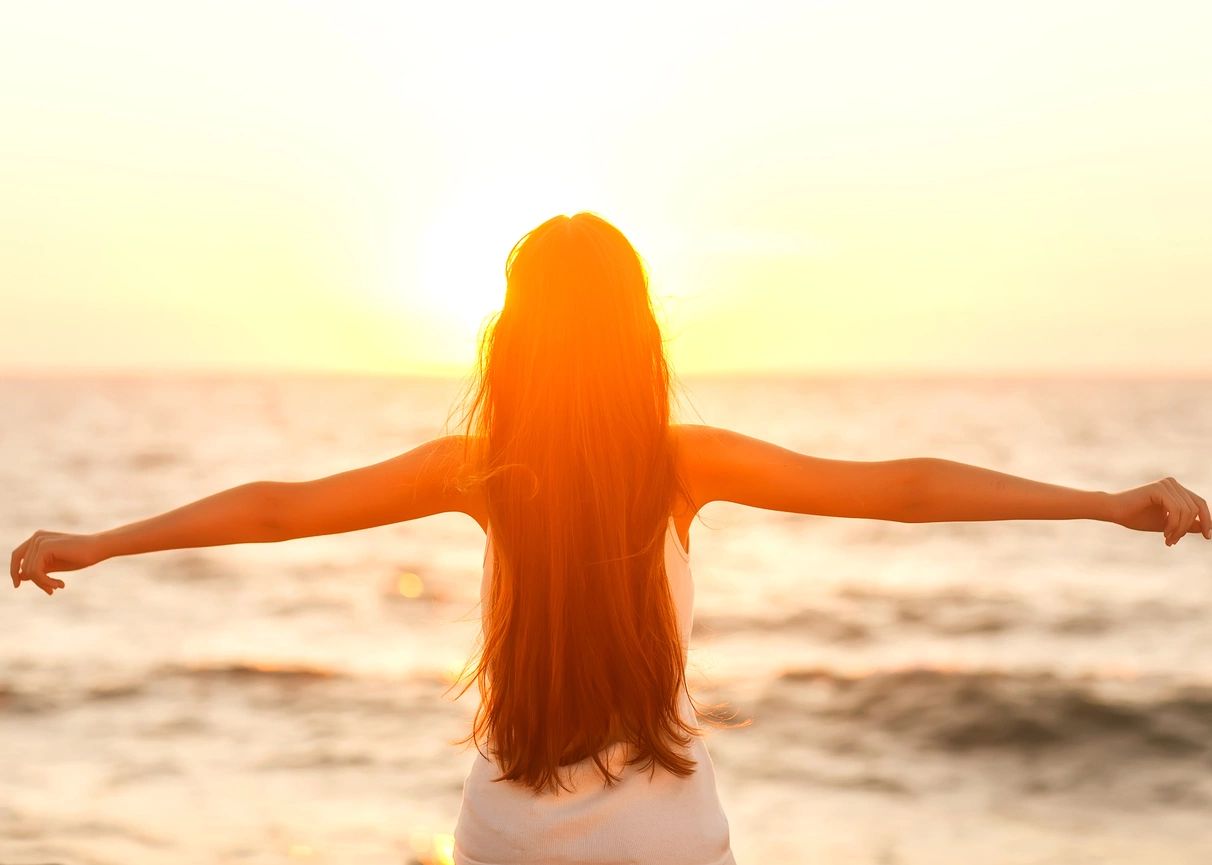 Teri's vision for the Healing Place Podcast is one of hope and healing. Her mission is to help listeners connect with guests on a heart and soul level. As both producer and host, she conducts the interviews as a conversation between friends, filled with informative discussions, laughter, and guidance for listeners. These on-air conversations are abounding with inspiring people living motivational experiences.
Episode 97: Andrea Winkler - Gender Responsive Substance Use Disorder Treatment & TIC
Episode 98: Dr. Erica Holmes - The Impact of Psychological Trauma , Dating with Purpose, & Post-Traumatic Growth
Episode 99: Sobriety Celebration
Episode 100: Diane Petrella, MSW - Food Addiction & Sexual Abuse; Ho'oponopono Hawaiian Healing; & Meditation
Episode 101: Lara Kain - Creating and Supporting Resilient and Trauma-Informed Schools and Communities
Episode 102: Shelly Pinomaki - Crisis Intervention & Response, Trauma Recovery, & Self-Care
Episode 103: Andrea Hummel - Improv Workshops, Mediation, Trauma Recovery, & Resolving Miscommunication
Episode 104: Kelly McDaniel - Mother Hunger & Early Attachment Injuries
Episode 105: Jondi Whitis - Energy Psychology, Tapping with Kids, & EFT Tools
Episode 106: Lynn Fraser - Radical Recovery Summit, Free Meditation Practice, & Trauma-Healing Strategies
Episode 107: Rhiannon Flores-Drennen, LMBT, AMAT, IHPS, SMRT, ECP - Body Work & Releasing Past Trauma
Episode 108: Tian Dayton, MA, PhD, T.E.P. - Adult Children of Alcoholics, Psychodrama, Soulful Journey of Recovery
Episode 109: Michael Cavallaro - Heart-Centered Living & Resolving Root Problems
Episode 110: Jessie Graham - #PandemicSelfCare series
Episode 111: Brett Loftis - Science of Resilience & Building Trauma-Resilient Communities
Episode 112: Dr. Jodie Skillicorn - Healing Depression Without Medication, Brain Plasticity, & Holistic Alternatives
Episode 113: Barbara Rubel, MA, BCETS, D.A.A.E.T.S. - How to Help Suicide Loss Survivors & the Traumatic Impact of Suicide
Episode 114: Dr. Nima Rahmany - The Overview Method & Becoming Trigger-Proof
Episode 115: Janelle Christa - Becoming a Spiritual Ninja, Polarizing Chaos & Mind Hacking
Episode 116: Debra Landwehr Engle - The Only Little Prayer You Need: A Pandemic Conversation
Episode 117: Dr. Jamie Marich - Trauma & the 12 Steps; Addiction Recovery; & Utilizing Complimentary Healing Tools
Episode 118: Shenandoah Chefalo - #PandemicSelfCare series
Episode 119: Terry Maluk - Calming Chronic Stress; Rx for RNs; & Heart Breathing
Episode 120: Kathleen Hanagan - #PandemicSelfCare series
Episode 121: Karin Hill - Overcoming PTSD with Neuro-Linguistic Programming (NLP)
Episode 122: Casey Gwinn - The Science of Hope & The Alliance for Hope International
Episode 123: Jenna Riemersma - Internal Family Systems (IFS), Spirituality, & the Role of Protector Parts
Episode 124: Nisha Manek, MD, FACP, FRCP (UK) - Information Medicine; the Power of Intention; and Bridging Science & Spirit
Episode 125: Alison Morris - #PandemicSelfCare series
Episode 126: Petia Kolibova - Women's Transformation & Pairing Feminine Flow with Strategic Planning
Episode 127: David Stone - Unsubscribing from Anxiety; Fearlessness; Changing Mental Habits; Goal-setting vs. Decision-making
Episode 128: Michael Skinner - Mental Health Advocacy and "Songs for the Keys to Your Life"
Episode 129: Stacy Brookman - Emotional Abuse Self-Care & Healing Strategies
Episode 130: Mytrae Meliana - The Power of Sound and Music Healing for Trauma; and the Spiritual Gifts of Trauma
Episode 131: Anna Runkle - Emotional Abuse Self-Care & Healing Strategies
Episode 132: Rev. Connie Habash - Awakening from Anxiety; Psycho-Spiritual Tools, & 7 Keys to Overcoming Anxiety
Episode 133: Stacey Oldert - Holistic Mental Wellness & Fitness; the 3 Brains; & Faith
Episode 134: Becky Haas - Positive Childhood Experiences; Building a Trauma-Informed Community; & Reducing Recidivism
Episode 135: Damla Aktekin - Healing Energetic Wounds, Impacts of Genetic Trauma, & Crystal and Sound Healing
Episode 136: Shelly Pinomaki - #PandemicSelfCare series
Episode 137: Special Edition: Teri's Resource Library Access & More Books for Your Healing Journey
Episode 138: Rev. Dr. Bobby Cabot - Inner Healing Prayer; Kingdom Life Healing Ministries; & an Inspired Abundance Prayer
Episode 139: Lisa Copeland - Empowerment, Dating Over 50, & Community vs Hero Oriented
Episode 140: Fritzi Horstman - Defining Justice; Forgiveness; Impact of Untreated ACEs; & the Compassion Prison Project
Episode 141: Samantha Wettje - the 16 Strong Project: Youth Empowerment
Episode 142: Faith Dulin, MA, LMFT - Harmony Psychotherapy; & boundaries and balance
Episode 143: Dr. Kelli Palfy - Male Sexual Abuse; Me(n) Too; Pedophile Profiles; & Caregiver Response
Episode 144: Michael Jascz - The Relationship Foundation; & Nonviolent Communication as a tool to Mitigate Trauma
Episode 145: Michael Broussard - Ask a Sex Abuse Survivor; Dr. Who; and Forgiveness
Episode 146: Dr. Sandra Scheinbaum - Functional Medicine Coaching; Positive Psychology, & Alternative Medicine
Episode 147: Jessica Miles - Monty's Day in Court; & the Support of BACA International