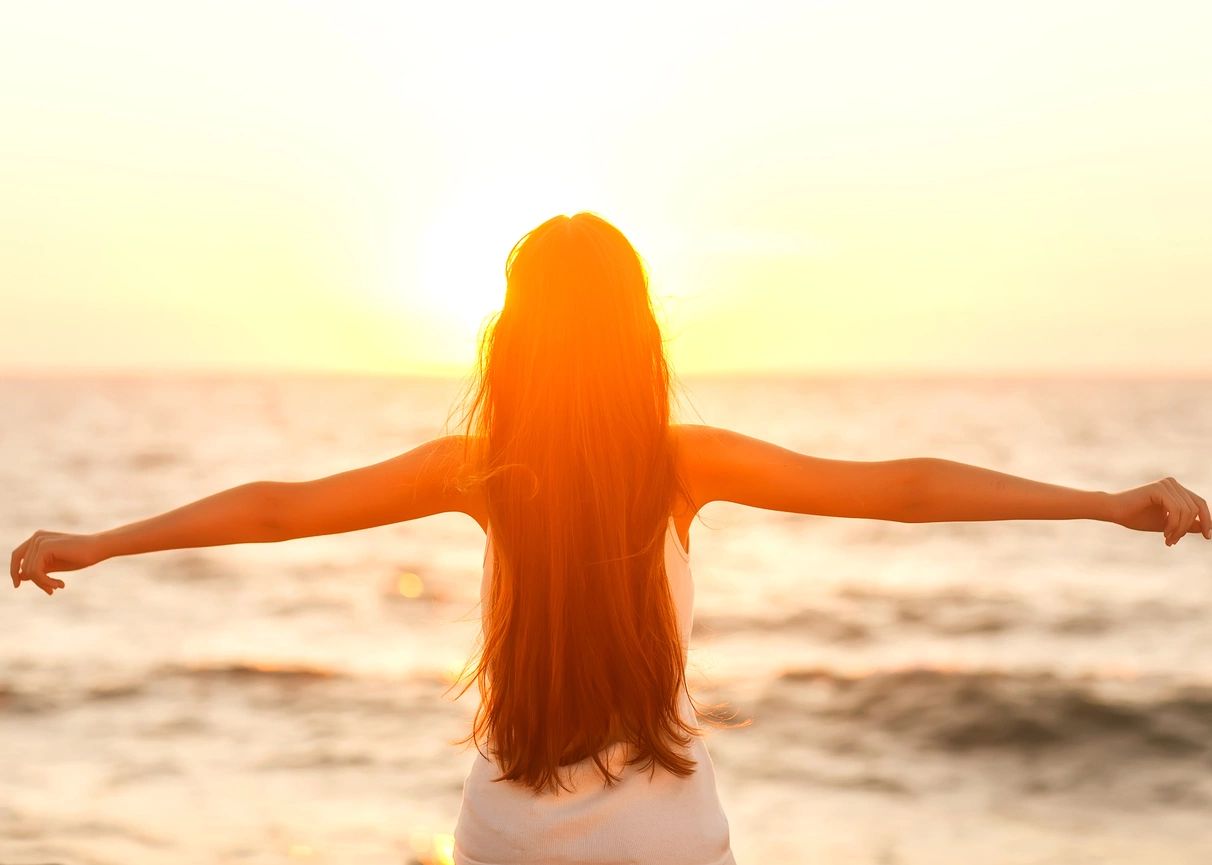 Teri's vision for the Healing Place Podcast is one of hope and healing. Her mission is to help listeners connect with guests on a heart and soul level. As both producer and host, she conducts the interviews as a conversation between friends, filled with informative discussions, laughter, and guidance for listeners. These on-air conversations are abounding with inspiring people living motivational experiences.
Listen Right Here, Right Now!
Episode 155: Dr. Alison J. Kay - Energy Medicine; Holistic Thriving; Surrender & Co-Creation
Episode 156: Special Edition: #PandemicSelfCare with Mary Giuliani
Episode 157: Special Edition: #PandemicSelfCare with Jim Sporleder
Episode 158: Jacob Reimann - Healing Our Children & Loved Ones in Order to Heal Ourselves; Healing Reflections of Our Subconscious
Episode 159: Special Edition: #PandemicSelfCare with Lynn Fraser
Episode 160: Special Edition: #PandemicSelfCare with Kelly McDaniel
Episode 161: Dr. Jannine Krause - Naturopathic Medicine and Acupuncture Benefits
Episode 162: Special Edition: #PandemicSelfCare with Jondi Whitis
Episode 163: Katherine Hughes, JD, MSW, LICSW - "Understanding Childhood Trauma and Your Family"
Episode 164: Debora Wayne - High Speed Healing, Pain Release, Root Causes, Energy Fields, "Why Do I Still Hurt?", and International Chronic Pain Institute
Episode 165: Michael Sandler - the Automatic Writing Experience (AWE), the Inspire Nation Show, & Elevating Our Vibration and Consciousness
Episode 166: Special Edition: #PandemicSelfCare with Diane Petrella
Episode 167: Stefanie Stahl - The Child In You; Our Shadow Child, Sun Child, and Inner Adult Roles
Episode 168: Special Edition: #PandemicSelfCare with Sarah Peyton
Episode 169: Rene Howitt - Cope24: Parenting & Child Development Classes for High School Students
Episode 170: Special Edition: #PandemicSelfCare with Jason Lee
Episode 171: Dr. L. Eduardo Cardona-Sanclemente DSc, PhD, MSc - Ayurveda: An Integrative Approach to Healing
Episode 172: Special Edition: #PandemicSelfCare with Leah Kyaio
Episode 173: Dr. Andrew Hahn - Using an Energy, Psychospiritual, Mind-Body Framework for Healing Our Deepest Trauma
Episode 174: Special Edition: #PandemicSelfCare with Suzy Ross, PhD
Episode 175: William T. Kenny - The Conscious Whole: Quantum Physics and Global Consciousness in Relation to Trauma
Episode 176: Christine Marie - Breaking Free; Creative Healing; Supporting Abuse Survivors; Bonus: Poetry Reading
Episode 177: Peggy Green - Life After Child Loss; Surviving Suicide Loss; Grief Survival Program; Plus a Message from the Other Side
Episode 178: Rich Taylor - Stress-Free You: Stress Switches; Lifestyle Stress; & the Rest, Digest, Restore Response
Episode 179: Allen Klein - The AWE Factor: A Jollytologist Shares His Wisdom on Finding Wonder
Episode 180: Debbie Emick - The Other Side of Perfect; Chronic Illness Healing Strategies; and Awareness without Judging
Episode 181: Jennifer Maurer - Out with the OLD, In with the BOLD; 5 Steps to Freedom from Fear; & Passion Principles
Episode 182: Nicole Doherty Ananda - Women's Empowerment & Intuitive Shamanic Healing Arts
Episode 183: Caroline Rose - A Mom with Cancer; the Healing Power of a Dog; and "Hits of Hope" (bonus: a snoring pug!)
Episode 184: Laura Brandao - Morning Affirmations; Thrive Thursdays; Achieving Success by saying YES; and Mindset Shifts
Episode 185: Deborah Acker - Intuitive Relationship Healing; Vulnerability; & Honoring Our Sensitivity
Episode 186: Dr. Dana Philossaint - Forgiveness as a Spiritual Journey; H.E.A.R.T Work; & the THISMIND program
Episode 187: Dr. Roseann Capanna-Hodge - It's Gonna Be OK™: Proven Ways to Reverse Your Child's Mental Health
Episode 188: Nancy McKay - Equus Coaching; Change Your Thoughts Mindsets; & Addiction Recovery
Episode 189: Shaun Coffey - Boys DO Cry: Addiction & Recovery Mental Health Advocacy
Episode 190: Nathanael Zurbruegg - Living Life with a Victorious Mindset; How to Unlimit You; & the Power of Faith
Episode 191: Sarah Peyton - Uncovering and Releasing Unconscious Contracts; Self-sabotage; & Self-care Strategies
Episode 192: Simone Knego - "The Extraordinary Unordinary You"; Women's Self-Talk; & Changing the Way You See Yourself
Episode 193: John Davis - Corporate Action Hero: The Five "Fs" of Overcoming Adversity
Episode 194: Bre Gentile, PhD - Restorative and Trauma-informed Design; & the Seven Domains of Wellness
Episode 195: Dr. Sharon Grossman - Understanding Burnout; and the 7E Solution to Burnout
Episode 196: Lisa Tahir, LCSW - Psychoastrology® and The Chiron Effect
Episode 198: John Giordano - Holistic Approaches for Addiction Recovery
Episode 199: Teri Wellbrock - Health Hiatus
Episode 200: Dr. Virginia Johnson – Christian Therapist on Demand; & Trauma Sur-Thrival
Episode 201: Tina McDermott - The Lazy Inspirational Chef; Tina's Joyful Kitchen; & The Peace Process
Episode 202: Dr. Tina Peers - Long Covid/Long Haul, Histamine Intolerance, & Mast Cell Activation Syndrome
Episode 203: Brett Weiss - Creating a World in Which Every Child Has Access to a Better Education
Episode 204: Krista Nerestant - The Hidden Gifts of Trauma; Self-ish Lifestyle; & Hypnosis
Episode 205: Justin Caffrey - a Parent's Grief; the Vagus Nerve, and Training with the Yamabushi
Episode 206: Melanie Gibson - Hiding in Plain Sight with Mental Illness
Episode 207: Shelley Buck & Kathy Curtis - Love & Loss: Cathartic Writing, Living Your Light, and Talking Through Grief as Healing Tools
Episode 208: Hilary Crowley - The Power of Energy Medicine; & the Role of a Natural Health Intuitive
* The Healing Place Podcast is a sponsored project of Fractured Atlas, a non-profit arts service organization. Contributions for the charitable purposes of The Healing Place Podcast must be made payable to "Fractured Atlas" only and are tax-deductible to the extent permitted by law.